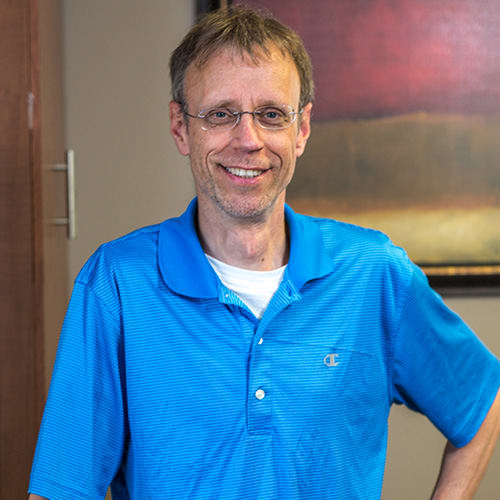 Dr. Steinn Kristmundsson
General Dentist
DDS, Dalhousie University
Dr. Steinn Kristmundsson was born and raised in Iceland and came to Vinland (Newfoundland) to further his studies. He has a BSC in Biology from Memorial University and graduated from Dalhousie School of Dentistry in 1991. After working on the mainland, Dr. Steinn moved back to Newfoundland in 1998 and has been practicing dentistry in Newfoundland since then.
Dr. Steinn has been a part of Elliott Dental Group for several years. He enjoys all aspects of dentistry and is passionate about interacting with his patients to understand their needs and providing quality dental care to his patients of all ages.
He loves hiking and spending time in the great outdoors. Although on a scattered day, you will find Dr. Steinn with his nose buried in a book and listening to a podcast simultaneously.